The Topeka Mission
Right, so lets get back on track. Continuing from my last write up, I was in some city in Kansas in a cheap motel. My train rides and lack of sleep had exhausted me, so I slept hard. I also slept in, I didn't even leave the motel until early afternoon. It wasn't just the grogginess or my body aching, the day had an uncomfortable air to it. The shining sun gave way to a beautiful...
9 tags
Nowhere, Kansas
No waking up today, I just keep on going. It's about 7am, and I'm trying to hitchhiking out of this tiny little town in what I think is the right direction. The people at that nice little diner told me about the usual train routes and times they go through here, so I figure if I can't get a ride in a car there are always the trains. A few hours pass and after seeing another...
On Hiatus
Sorry guys. Its been crazy. No internet. Few times I got internet I couldn't log on to tumblr. I'll be back soon! I swear! I STILL LIVE!
12 tags
9 Hour Train Ride to Nowhere
I'm on a train. I did it. I'm in between these two large wheels on this little platform underneath a big coal bowl and I'm going to Kansas! Look at all the people stopped at the railroad crossing. They aren't even looking at the train. Not a single soul. Not even that cop. I got to the outside of Denver when the train just stopped. It was about 5pm. I was a wee bit worried...
6 tags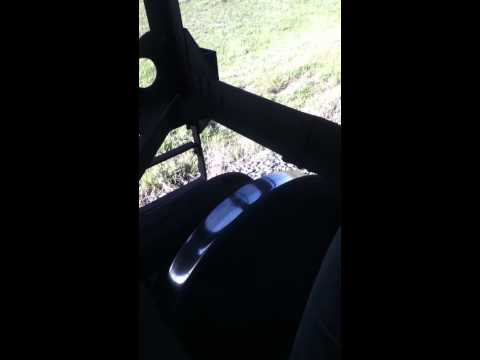 14 tags
Junkyards, Playgrounds, and Freight Trains.
Waking up in a tiny town east of Denver, I'm feeling the after-effects of some potent whiskey. This is okay, though. The other traveler wakes up shortly after me and we head off towards the McDonalds for some coffee and bullshitting. After a few hours of talking about this and that, politics, space, girls, and travel routes, I hit the road with a sign. One side said "KANSAS" ...
11 tags
Denver: The Great Escape
So I'm leaving Denver! Time to get to this guy's house in Wichita(who is starting to get a little frustrated with my tardiness). I start hitchhiking off onramps towards the main highway. I get a ride pretty fast, but it gets no easier. Ride opportunities come and go, nobody heading the way I am. Finally someone's going towards out of town so I get a short little ride. I...
16 tags
Denver Detour
Alright, so back on the road leaving Durango. Thumb out, smile on face, song playing in my head, the usual. I get a ride from this hispanic fella going just up the road a little ways. Apparently its a pretty sweet spot, and I'm sick of where I am. It was a normal ride. Normal conversation. Short distance. He drops me off and I'm on this beautiful scenic roadside just as happy as could...
11 tags
(Almost) Burning Down Durango
So leaving Durango was a dandy time. I met a fella on Couchsurfing.org I was supposed to meet in a couple days, and I had it all road-mapped out on how I was gonna get there. I left Durango and got a ride with a party hardy girl a little older than me. She wanted to drink beer and go fishing, and that sounded like a splendid time to me. We go fishing, drink, listen to music, shoot the breeze. I...
12 tags
Camps and Homeless Shelters in Durango, Colorado
Alright, its been a while. Bear with me. So we left off staying at the family in the Grand Canyon. Next morning was good, some nice breakfast, some laugh, and a ride to the right road. Saying our goodbyes and lucks be a wished, we went our seperate ways. So I'm sitting on a highway watching all sorts of people pass on by. As always, I have a smile on my face and my thumb in the air. It...
Adoption at the Grand Canyon
I woke up in Williams feeling a bit nipply and hungry. I had a layer of dirt covering the majority of my body and I felt alive. After the easy life in Vegas, the camping lifestyle really called to me, and I answered with joy. Did the usual post-camping stuff, nothing too exciting. Walked down to the main road and found myself on Main Street, except nobody was here. It was 5:40 in the morning, and...
13 tags
On the Road Again, and Its Better Than Ever
Leaving Las Vegas in the middle of the afternoon probably wasn't the best idea, but I got a ride all the way to the outskirts of town so I figured it would work. Took me a good hour and a half for a lady to stop. I got in, but she gave me a kind of neutral-bad vibe. Not like she was gonna do anything, but just the entire ride and experience was super "meh". It can't all be...
500 miles, 2 days, 3 rides, and a visit home
Sorry for the late update, guys.  So after waking up from a somewhat restless night, I walked down to the road and stood around for maybe about an hour. It was a pretty difficult part of the road to hitchhike on. There's an art to the whole thing. Where I was at everyone was driving by at about 60-80 miles per hour. I was a good 20 miles away from any town, though. So walking wasn't...
babiedix asked: What is in your backpack?
9 tags
A Stunning First Day
So after a very sad goodbye I was left stranded on the side of the road with nothing but what was in my backpack. I wasn't really scared at this point. The fear was just about the entire trip itself. Now that I've started, I don't feel a single twinge of fear, and the experiences I've had in just the last 24 hours are worth every risk. My original plan was to go through...
Aaaaand We Have Lift Off!
I'm a little late on the due date, but whatever. Who's counting? Those I wasnt able to say goodbye to: I'm sorry. It's just now or never. Things are gonna get interesting! I'll try to keep in touch, update this, and take lots of pictures.
11 tags
Officially homeless
The first step has been taken. On the 12th of April I will be starting. I'm pretty  unprepared, my pack is overweight, and I'm pretty scared. So this should be pretty intense on the "Leaving comfort zone" scale. I don't want to be unprepared! At the same time I don't want to be lugging around 50 pounds of unneeded crap. Guess I'll learn on the road....
17 tags
The Convertible and Its Hippy Lady
On a nice sunny Tuesday afternoon I was standing on the side of the road, thumb erect, waiting for some nice person to do a good deed. I could see off to the distance some heavy smoke and hear the sirens. Probably some kind of brush fire. I could see coming up the road a black convertible. Oh man I would love to ride in that but they'd never HOLY SHIT THEY'RE PULLING OVER. My...
13 tags
Location Location Location
And so the prophecy was fulfilled. I began hitchhiking everywhere I went. "Buses!" People would tell me. "Strangers!" I would reply. It's much more fun than a bus, because you cant just sit in your corner and ignore everyone. No, you have to make actual conversation. Plus it gets you out of your comfort zone, which is where all the fun is! It's cheaper, too. I...
15 tags
Popping My Hitchhikin' Cherry
My very first ride was a very interesting one. Many moons ago, I had just gotten out of school around mid-day. I went to a tiny school just off the main highway and decided rather than ride the 6 hour busride I would simply hitchhike. I've seen people do it, how hard could it be?  So we have little ol' me, standing on the side of the road. I felt like an idiot, but it was interesting...
5 tags
Mikhail
Hitchhiking. Its something of a weird nature. Many people use it every day to get to and fro, others piss themselves just thinking about it. I use it for getting to and home from work. Nothing too fancy. Although I'm going to take it with me, and experience everything I can in my no doubt short life. Soon I will be hitchhiking across America, seeing all there is to see. Diving into...